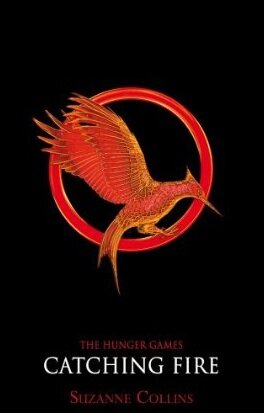 A week ago I posted my review of The Hunger Games, so it's time for a review of Catching Fire.
Catching Fire follows the fallout of the ending of The Hunger Games, which ultimately sees Katniss, under the threat of her families death, Peeta and previous victors back in the arena for the 'quarter quell', which happens every 25 years.
I found the start of this book quite slow and I didn't feel instantly hooked as I had with the Hunger Games.
Then there's the Katniss, Peeta and Gale love triangle, which got somewhat annoying and I found myself shouting at the book on occasions. What I found more annoying was the lack of Gale in the book, she obviously likes Gale a lot and he's at the very least a best friend to her, yet we don't get to find out why and that frustrated me.
Another huge downside with this book is that there's an awful lot of waffle and no action, we don't see any real action towards the end. Suzanne Collins may have been able to get away with leaving action until the end if it were the first book in the series, but following on from an action packed book, this seemed a bit of a let down.
There wasn't an awful lot about the other districts or the other characters who joined them in the area and at times I had trouble remember who was who during the final chapters when they were all back in the area. I found myself having to flick back through to book to figure out if they were on Katniss and Peeta's side or not.
Though I really did enjoy President's Snow, he came across as a really creepy and underhanded character and you could understand Katniss' fear of him.
The last few chapters of the book were electrifying (pun intended) and made up for the lack of action throughout.
Not an awful book by any means, but certainly not on par with the Hunger Games.
I'd give Catching Fire a 3.9/5 but only because of the great ending.